Jewelry and Watch Care Plans
Every day—from big occasions to little moments—is worth celebrating and your fine jewelry or watch pieces are often at the center of these precious memories. Make sure you preserve them with our REEDS Jewelry and Watch Care Plans.
Here's how a REEDS Care Plan keeps you covered. Roll over for more details. Terms & Conditions.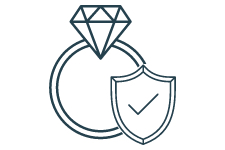 Yes, It's
Covered*.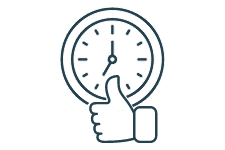 Inconvenient
Inspections? Nope.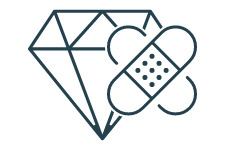 Wear & Tear, As
Defined By You.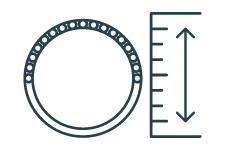 Unlimited Resizing**
Forever.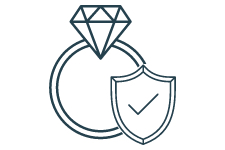 Yes, It's
Covered.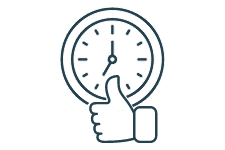 Inconvenient
Inspections? Nope.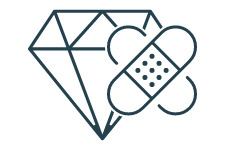 Wear & Tear, As
Defined By You.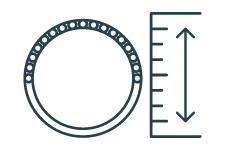 Unlimited
Resizing* Forever
Explore REEDS Jewelers Care Plans
First—so sorry you went through this experience (we imagine there was a good amount of crawling around on your hands and knees and probably some tears...) But good news: Yes, our Jewelry Care Plans cover diamond and gemstone replacement. We'll have it set and sparkling again for you in no time.
Congrats! Not only are you having a sweet bundle of joy, but you get unlimited ring resizings under your Lifetime Jewelry Care Plan. Don't forget, we can also shorten the length of chains or swap out your earring back posts one time if you want—those are covered too.
Coverage is extensive and one of the most robust care plans in the industry—we should really get a coffee and talk about this. Or you can just check out the details of each jewelry plan right here: Jewelry Care Plans We're pretty confident it's everything you're looking for.
You can also check out Watch Care Plan to learn more about watch coverage and Pandora Charm Care Plan for more details on charms coverage.
Just grab your receipt, it'll be printed there. You can also find it on the inside of your care plans brochure.
You'll need your order and service contract number to use your care plan, and we print that on the receipt. But our store associates are pretty good sleuths, so get in touch with your local REEDS, and we'll do whatever we can to help.
Nope. Who has time for that? We don't even have enough time for yoga class most weeks. Can we say this one more time—we don't require inconvenient regular inspections to cover your repairs and damage.
*Certain exclusions and limitations apply. See terms and conditions for complete details.
**Lifetime Jewelry Care Plan only.
The Service Contract Provider is Federal Warranty Service Corporation in all states except in Florida where the Provider is United Service Protection, Inc., and in Oklahoma where the Provider is Assurant Service Protection, Inc.