Jewelry Repair, Delivered
Experienced Jewelers, Transparent Prices
Experienced Jewelers, Transparent Prices

​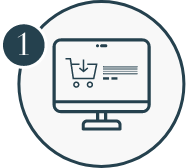 Click the button below to choose a service; add to cart and place order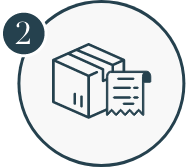 Print the shipping label, package your item, and drop it off at UPS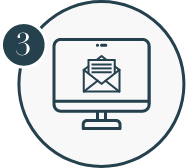 Once we receive it, we let you know via email and follow up with any questions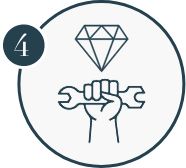 Our jeweler works on and repairs your item(s)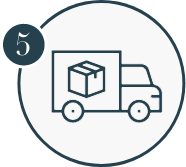 We ship it back to you with a tracking number
Step 1

Add services to cart and place order
Step 2

Print the shipping label, package your item, and drop it off at UPS
Step 3

Once we recieve it, we let you know via email and follow up with any questions
Step 4

Our jeweler works on and repairs you item(s)
Step 5

We ship it back to you with a tracking number
Please note, if your jewelry is covered by a REEDS Jewelry Service Plan, please visit a store or contact the REEDS Jewelers Service Plan Help Desk at (844) 733-3740. They will mail you a postage paid box and answer any questions you may have about your repair service.
Convenient Jewelry Repair Services Are Here
Never search for "jewelry repair near me" again—REEDS now offers an online jewelry repair service right from the comfort of home. Whether you need jewelry repair relating to a stone setting, a gold necklace repair, or a ring resizing, our quick and seamless jewelry repair service can help. Here's how it works: Simply choose your options from our jewelry repair service page and we'll send you a postage paid box to ship whatever you need repaired—necklace repair, earring repair, bracelet repair, engagement rings, clasps, hinges, and more. Once we receive your jewelry, we'll fix it up in no time and send it back with a tracking number so you can keep tabs on it. Already have a REEDS Jewelry Service Plan? Please call our help desk for at (844) 733-3740.